Magic RAM - Battery Free Operation
A newly designed drop in replacement for all Sega and Stern games from Apollo 13 (1995) to Grand PRix (2005) and for all Williams DMD games from 1990 onwards if your board has a socketed ram, or you fit the included socket. myPinballs built this board to solve problems with their own pinball games and improve the longeteerm operation of their games. Designed by pinball addicts for pinball fans! The rams used in these boards have a memory storage cabability of 100 years without the need for a battery supplied voltage.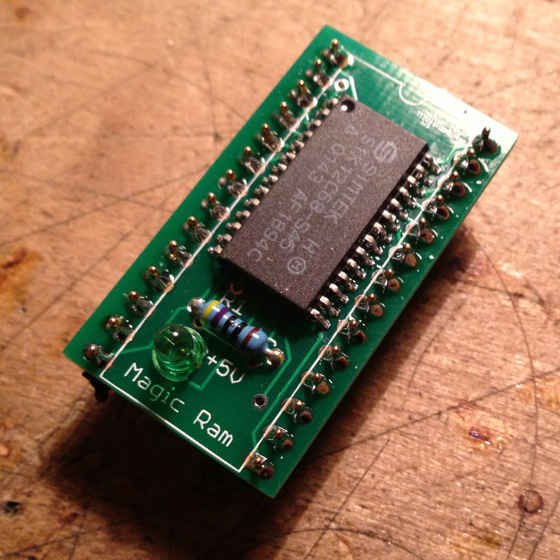 Improvements over the original design are:
No more acid damage potentials or need to monitor batteries or change them yearly etc.
5v Led included for ease of correct operation checking
Designed and assembled in England
Plug and Play for over 10 years of Stern (Whitestar) Games
Plug and Play for and Williams DMD game with socketed ram chip
Free quality 28 pin socket included if you want to fit to a non-socketed board